Aug 22, 2012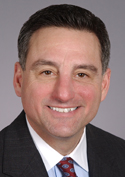 In this episode of the NAR Commercial Intelligence Briefing Podcast, we chat with Rob Nahigian. Rob is one of NAR Commercial's Signature Series Speakers. In this podcast, he discusses three of his Signature Series Presentations, "The Art of Negotiating Skills," "Evolution of the Office Product," and "Liquidity and Commercial Real Estate: Connecting the Dots to Back to the Future."
Biography
Rob Nahigian, FRICS, SIOR, CRE, is a Principal with Auburndale Realty Co. and has 30 years of commercial and industrial real estate experience. Currently he works on corporate/tenant representation, build-to-suits and advisory work that have included $ 4.8 billion of real estate totaling 38 million square feet.
Nahigian is the CRE Chapter Chair and is Past Chapter President for SIOR. He is the recipient of the CRE "James Felt Creative Counseling Award" for the most outstanding achievement and ingenuity in a real estate counseling assignment. He was awarded by Boston's Commercial Brokers Association three times as the "Advisory Assignment of the Year;" "2001 Industrial Deal of The Year" and a four time recipient of the SIOR "National Instructor of the Year." He serves on the Advisory Committee for an AMEX publicly listed real estate investment firm and appointed by the Governor to the Mass Highway Real Estate Board.